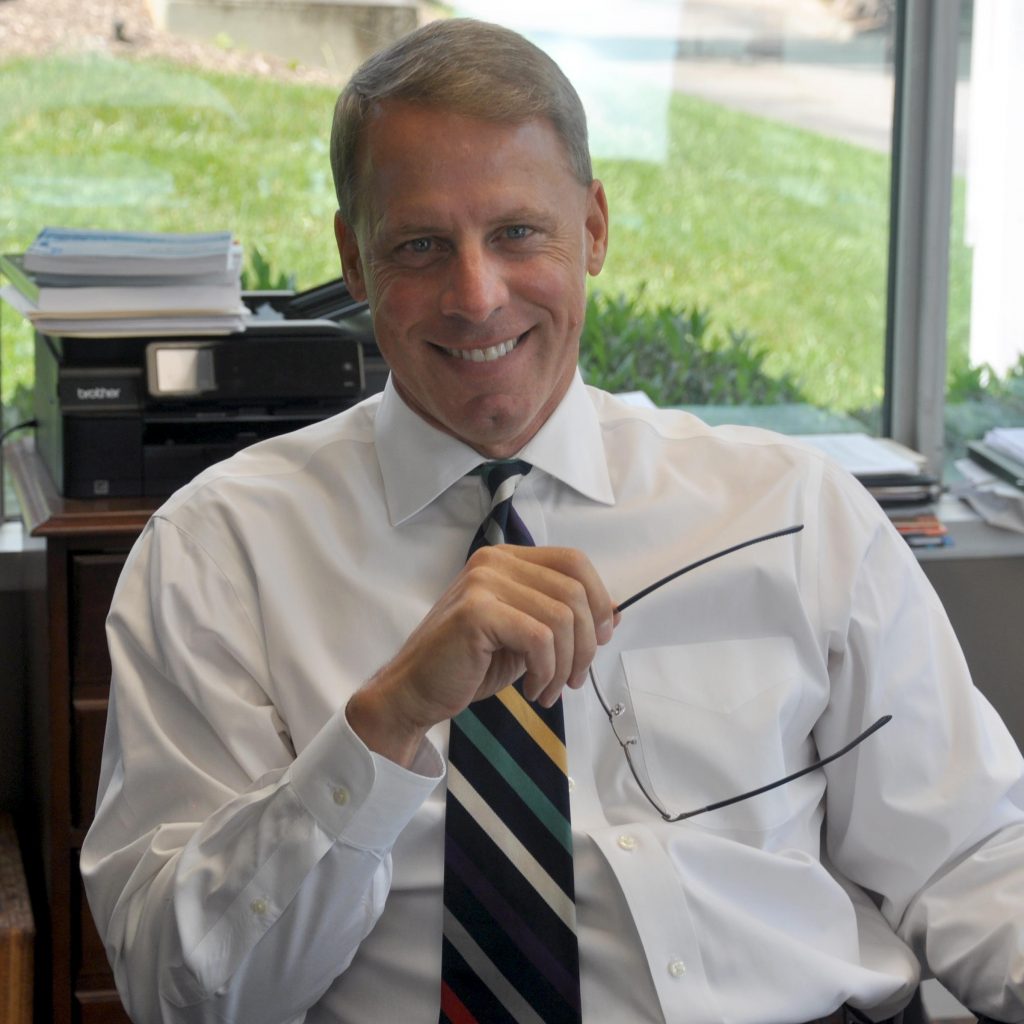 The first thing you will notice about Jeff is that he loves what he does! Jeff entered the financial services business after graduating from the University of Tennessee with a degree in Finance in 1989 at the age of 23 – which means he has been advising clients for almost 30 years now. While there have been many ups and downs in the markets, the relationships continue to be the driving force behind Jeff's passion. It's the people Jeff enjoys the most – the trust, the sharing of dreams, goals, successes and to even be a safe place to share the disappointments and losses that life can bring our way.
Jeff has walked through adversities in his own life, and they have served to create a more compassionate, humble, and empathetic individual who cares about each person first – before their investments or financial resources. So, when you meet with Jeff, expect to feel cared about and be treated not to the extent of your financial resources, but as a person, a person with goals, dreams, families, loves and losses, and aspirations. That is where Jeff's heart is.
Jeff's investment knowledge and capabilities span almost 30 years. He is an Accredited Asset Management Specialist (AAMS®) certified from the College For Financial Planning. He's also a Trust Specialist, Registered Principal, Branch Manager, holds multiple licenses, and is a CERTIFIED FINANCIAL PLANNER™ professional.
Jeff would say that while many planners tout their CFP® certification and knowledge base as reasons to work with them –the primary reason to work with a planner has to be based on trust and integrity first. The planner's knowledge, while important – MUST be tempered with the Wisdom that comes from experience. Wisdom applied to your circumstances – knowledge, experience, understanding, common sense, and insight – is much more valuable than just knowledge alone. Combine that with the integrity of putting your needs and interests first – and you have a winning combination.
I think that's where many people miss it. People think knowledge is the end all to fixing and solving financial problems. While I believe knowledge is important, ultimately wisdom is my goal. The combination of experience and knowledge tempered with humility, applied to an individual's situation – is what I am about.
Jeff's first love is his Lord and Savior, Jesus Christ – followed by the gifts in his life, Laura his wife, Gabriel and Sierra his children, as well as his clients, friends, extended family and pets. In his spare time he likes to exercise – as he's trying (unsuccessfully, ha ha) to keep up with his gifts listed above.
Should you wish to contact Jeff you may call (865) 670-7432 or use the contact section on our home page.
---
Certified Financial Planner Board of Standards Inc. owns the certification marks CFP®, CERTIFIED FINANCIAL PLANNER™ and federally registered CFP (with flame design) in the U.S., which it awards to individuals who successfully complete CFP Board's initial and ongoing certification requirements.